Topographic maps are among the most widely used of all maps. Their most distinguishing features are the contour lines that show the shape and elevation of the land. Topographic maps also show both natural and man made features, including mountains, valleys, rivers, vegetation, roads, boundaries and major buildings.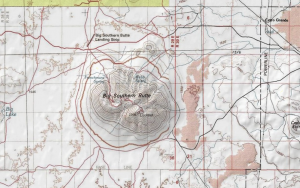 Computer technology has changed the way maps are made and used. Digital Raster Graphics (DRG) are scanned images of the USGS topographic maps. Like printed maps, DRGs can be purchased from the USGS. In addition, there are websites that make these maps available on the Internet. Some of these sites are listed here:
GUIDES
This page updated by Ronnie Joiner December 31, 2022.